Man-Gagement Rings...Would You Wear One?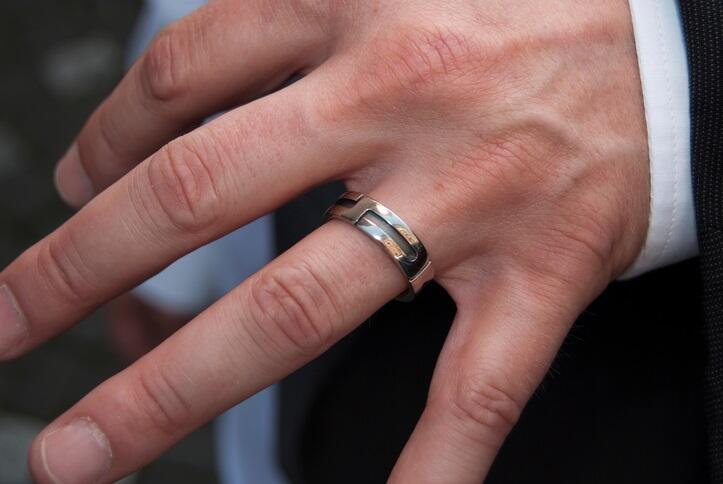 (Getty)
Traditionally men give women engagement rings, but now women are also getting their men engagement rings of their own, or "man-gagement" rings.
A survey done a few years ago by XO Group Inc. found five percent of engaged men are wearing rings to signify they're engaged, so likely more are doing so today.
Marriage and sex therapist Jane Greer explains that mutual ring-wearing is most popular among couples "who are looking for more sharing and equity between them." She continues, "They are not bound by conformity or tradition. They are able to adapt norms to their needs rather than feeling limited by the standard protocol."
According to The Atlantic, back in 1926 jewelers tried to popularize pre-wedding rings for men, but the ad campaigns for such rings were unable to shake the "ingrained femininity of the symbol," and the rings did not catch on.
Currently, Ed Sheeran can be seen wearing his own "man-gagement ring."
(Yahoo)

Toby Knapp
Want to know more about Toby Knapp? Get their official bio, social pages & articles on iHeartRadio!