#ReadThisNOW: Here's what's buzzing on the Internet Of Things® right now!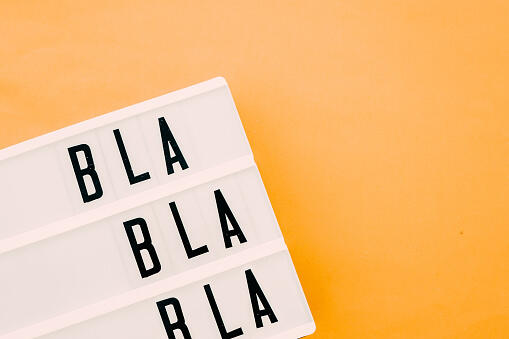 @gettyimages
Welcome back, ya'll! Howdy! I bet your fixin' to wrap up your day and whatnot... or maybe it's just getting warmed up because your day begins after WORK ends! Either way, welcome back and thanks for choosing to read this now!
My parents named me Toby and I love that you've picked me to spend a few minutes with today! You are the greatest of all time. Am I kissing up to you? You better believe it. Why? Because you absolutely deserve all the attention I'm showering on you right now? Why? Because you are the reason anyone at any iHeartRadio broadcast sort of situation is here! SO... that being said, know this is how I feel, sit back, relax and let's take a look at some of the insanity which goes around the Internet Of Things on a day like today!
Phrases That Can Damage Your Relationship
Words can have a powerful effect on relationships.
Small words and phrases said over time can start to break down your harmony until it's time to call it quits. Psychotherapist Karen Helfrich explains that Disconnecting words, phrases that trigger defenses, are the problem.
They can be in the form of a joke, critical words, and accusations. Here some phrases to stay away from:
"Why did you…?"
"You should…"
"You never" or "You always"
"Whatever"
"Sorry, but…"
"Calm down."
"Maybe we should just break up."
Source:Bustle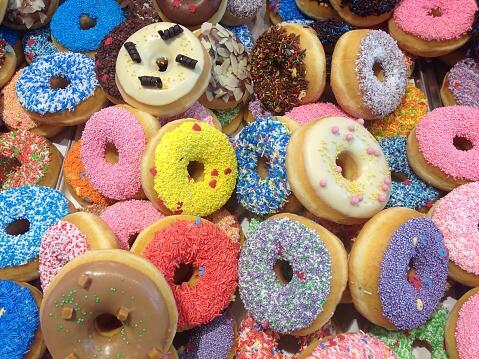 DUNKIN SHADED McDONALDS in the battle of DONUT STICKS vs. DONUT FRIES!
As we told you before, McDonald's launched their Donut Sticks last month. And while fans seem to be enjoying the limited-edition breakfast treats, it seems not everyone is feeling the love.
Dunkin' is trolling Mickey D's on social media about the Donut Sticks, which happen to look a whole lot like Dunkin's own,Donut Fries. "What a weird coincidence...@McDonalds came out with Donut Sticks, and we just released the blueprints to our new donut packaging..." the coffee chain tweeted, along with a sketch of copycat Big Mac boxes.
That shade may be well deserved, but a rep for Dunkin' says it was "just for fun in reaction to competitors imitating our success with Donut fries."Mmhmmmm….
Source:Delish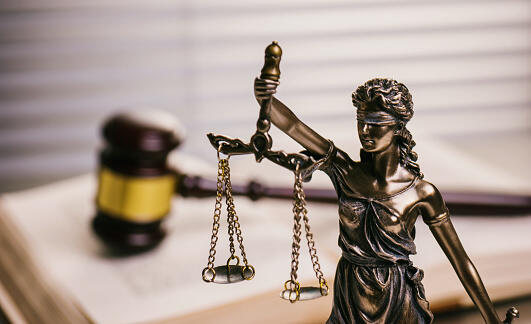 SUED: Godiva Is Being Sued Over Chocolate Being Produced In Pennsylvania!
Godiva is one of the finest chocolates in the world, but it isn't solely made in Belgium.
That's the heart of a lawsuit against the chocolatier. The complaint says that despite the chocolate wrapper saying "Belgium 1926," the candy is also made in Berks County, Pennsylvania. The documents say this amounts to false advertising because Belgian chocolate is one of the finest in the world, but it's not the same as being made in PA.
Godiva officials say they can't comment during pending litigation but note, "... every piece of Godiva Chocolate that is produced and sold around the world is still bursting with quality, Belgian craftsmanship, and the world's finest ingredients. We are a Belgian brand that is tremendously proud of our roots and our Belgium 1926 logo reflects this spirit..."
Source:WPVI @apple
SPRING CLEAN your PHONE so your relationship with your phone can function better!
If you've been dealing with lags, crashes, and battery drainage on your phone, you've probably thought it might be time to replace it. But before you go broke buying a new phone, try a little spring cleaning to refresh your smartphone. Tech expert Andrew Moore-Crispin says phones can accumulate a lot of junk from downloads, apps, pictures, and more, but clearing that clutter can help get the phone running like new again and these tips can guide you through the process.
Get older photos off your phone- Have more than 1 GB in your photos? Consider copying photos and videos to another storage space, like iCloud or Google Photos, so you can delete them from your phone and free up a lot of space.
Take inventory of the apps you have and get rid of the ones you don't use- If you haven't used an app in a while, it's probably time to get rid of it. Moore-Crispin advises, "Be more mindful of the apps that might be taking up data, slowing down your device, and eating battery life."
Organize your remaining apps- Move the apps you use the most to the home page and you may want to compress and organize your apps into smart folders.
Deny location tracking- Some apps, like Lyft and Uber need location tracking, but not all of them do, and allowing apps to track your location can drain your battery.
Clear your cached data- While it can help you save on mobile data because you'll have quicker load times, spending more time online means more cache, which can slow your phone down. So clear it to get things moving again.
Get your charging port cleaned by a professional- They have a special tool that can remove dust, lint, and debris that may be in there.
Don't be afraid to hit reset- If the system freezes or apps won't launch, you can start with a clean slate by doing a factory reset, Moore-Crispin explains. Just remember to back everything up first since it'll be deleted from your phone.
Make sure your phone is up to date- Older phones may need some extra TLC, so keep them updated so you'll have the best experience.
Source:Hello Giggles
EROGENOUS ZONES that DON'T GET ENOUGH ATTENTION... have you paid attention to THESE areas??!
When you hear the term "erogenous zones," it may remind you of the days of old school pick up lines line, "What's your sign?" But it turns out, erogenous zones are back. Everyone wants to have better sex and these areas can help us do that. We all have body parts that are more sensitive and get us excited, and popular erogenous zones, like nipples and the neck, get all the attention. But according to sexologist Dr. Megan Stubbs, going beyond the basics can pay off.
"Basically, it's all about touching areas that don't frequently get as much love as the more popularized ones," Dr. Stubbs explains. Not sure where to begin? She suggests these top three erogenous zones that don't get enough attention, but should.
The inner wrist- With thin skin covering your inner wrist, it's perfect for kissing and licking, according Dr. Stubbs. Sure, it's uncommon, but try bringing on the sensations in this erogenous zone.
The head- Not a body part you'd expect to see on an erogenous zone list? Think about how good it feels when you're getting your hair washed at the salon. With so many nerve endings in the skin, a slow dry massage can do the trick or a sudsy scalp scrub in the shower may be what you and your partner have been missing out on.
The midsection- Use a light touch, like with the tips of your fingers, to excite the side, back, and stomach areas. Dr. Stubbs points out, "Our skin is our largest sexual organ, so take advantage of all that real estate."
Source: Well and Good
OMG: This VIRGINIA WOMAN wins the lottery 30 TIMES IN ONE MONTH!
Deborah Brown is definitely that person. The Virginia woman won the state lottery 30 times last month after she bought 30 Pick 4 tickets with the exact same combination of 1-0-3-1. 
Brown initially bought 20 tickets with that combination at a gas station and said, "A couple of times during the day, I saw those numbers."
So later that day, she bought 10 more tickets at the same location with the same numbers. Each winning ticket earned her a $5,000 prize. Her total winnings add up to $150,000. The odds of matching all four numbers in order is 1 in 10,000, according to the Virginia Lottery. 
She says she has no plans for her winnings and is considering spending them on home renovations.
Source: NBC NEWS

Toby Knapp
Want to know more about Toby Knapp? Get his official bio, social pages & articles!